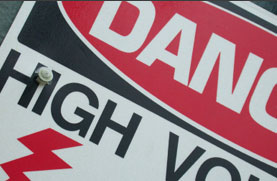 StoneRidge combines the experience of project engineers with health and safety specialists to create safety programs that are company specific and meets regulatory requirements within the Province of British Columbia. Given the constantly changing complexities of the work environment, organizations are placing greater importance in promoting workplace safety.
StoneRidge offers experienced personnel to assist in developing safety solutions for Corporate Owners, Owner's Representatives, and Employers and Contractors. By identifying workplace hazards and assessing risks pertaining to specific tasks and equipment, our specialists are able to recommend and design action plans that are suitable to your company's specific needs. We offer clients many safety services including: hazard assessments, safety program reviews of contractor submittals, safety management plan reviews, internal safety program reviews, and the development of safety management plans.
By working collectively with our team of experts, we strive to support a safety culture while increasing the success of prevention programs.